If you want a loan but you have bad credit or you have a limited credit history, you can still qualify for one – you have options. Before we look at the options you have, let's first talk about who can apply for a bad credit loan.
In real sense, bad credit loans are loans programs structured for those borrowers with blemished credit reports and those who have a limited or no credit history. If you have bad credit, it means you have defaulted on your bills or you are still plunged in debt. You can still qualify for different types of loans even with poor credit or no credit history. These loan options require no credit checks.
Looking for low credit score loans in South Africa? In this category, we've listed various lenders with flexible terms for borrowers with low credit scores. You can opt for these options instead of going for risky alternatives like auto titles and payday loans. While your options are restricted if struggling with bad credit, you're not out of options.
However, being a high-risk borrower, expect to pay costly fees in interest rates with some loan programs compared to what you'd get if you had a credit score above average.
The following lending companies offer personal loans at competitive interests.
Best Personal Loans For Bad Credit South Africa 2023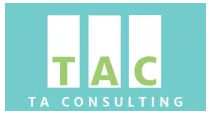 Unsecured Bad Credit Loans and Blacklisted loans
Loan amounts up to R250,000
Est APR: 14 – 32% p.a.
Loan term: 3 months to 60 months
48 hours maximum time approval
Fast application online

Simple, Fast, Reliable
Loans Made Easy
Loan amounts: R1,000 and R100,000
Est. APR: Unspecified.
Term: 1-72 months
Apply within 15 minutes.
Approval: Within 24 hours.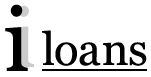 Personal, Long Term, Payday & Blacklisted Loans
Loan amount: R1,000 up to R200,000
Est. APR: 28% p.a.
Term: 3 months – 60 months
Get approved for the loan within 24 – 48 hours
Fast application online

Personal Loans for South Africa Residents
Loan amounts: R2,000 up to R150,000
Est. APR: starts from 28% p.a.
Term: 12 months, up to 72 months
Easy online application. Apply within minutes.
Fast turnaround approval: Within one day.

Fast approval when you apply online
Loan Amounts: R1000 up to R120,000
Est. APR: 28% APR
Term: 12 and 84 months
Fast application online – within 5 minutes
Fast turn-around time – within a few hours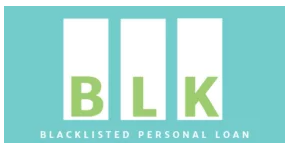 Blacklisted Personal Loan
Loan amounts up to R250,000
Est APR: unspecified
Loan term: unspecified
Get approved within a few hours
Fast application online
Urgent Cash Loans: Where To Get Urgent Cash within an Hour
For emergency loans, you can always opt for unsecured personal loans. Some loans are disbursed within an hour in South Africa, and application is online. Should you want to explore other options like payday loans – of course, at your own risk – there are plenty of credible options to explore. A fast cash loan will come through for you if you're in need of small urgent cash, but keep in mind the interest rates can be exorbitant, not to mention falling into a debt loop.
Here are some top lending sources for urgent, short-term loans:

Borrow transparently with flexible loans
Loan amounts: R300 to R5,400
Est. APR: 30 – 40%
Term: 5 days to 37 days
Approval: same day payout
Reliable loan provider

One month and short term loan
Short-term loans up to R,8000
Est. APR: up to 150%
Term: up to 6 months
Fast and convenient application.
Get your loan from within an hour a day.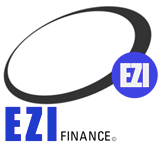 Apply For A Personal Loan Today
Loan amount up to R,8000
Est. APR: 32.1% p/a
Term: 2 months to 6 months
Quick, easy application.
Get approved within 48 hours.
Quick and easy short term loans
Loan amount up to R,4000
Est. APR: up to 38% p.a.
Term: 24 hours – up to 30 days
Easy application process online.
Get approved within the same day of application.

Money available the same day!
Loan amount up to R,4000
Est. APR: from 38% p.a.
Term: up to 30 days
Approval: Same day payouts.
Get approved within the same day of application.

Secure your loan in the BLINK of an eye!
Loan amount up to R,4000
Est. APR: unspecified
Term: up to 30 days
Approval: Same day payouts
Blink Finance is a registered credit provider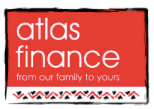 From our family to yours.
Loan amounts: R200- R8,000
Est. APR: 36 – 60%
Term: 61 – 180 days
Approval: Unspecified
Atlas Finance is a registered credit provider
Understanding your credit score and bad credit
When looking for a loan to get the best rates, the first step is to understand your credit score. This will give you an insight on where to shop for a loan, the type of loan to get, and to know if you're fit to borrow a loan.
The Credit Bureau score will be your guide. It's an endorsement – depicting if you are creditworthy or a risky borrower and if you're worthy of getting a loan. This numerical score reflects your payment history and any outstanding debt.
Your credit score plays a huge role in helping lenders evaluate if you're credit worthy and determine the amount you can qualify. With this information, lenders can establish if you can afford the structured monthly instalments for that specific loan
Suppose you have missed several bills in the past or you have a floating debt. It will reflect in your credit report, hurting your overall credit score.
South African credit scores range from 0 – 999. Consumers on the upper credit score band represent responsible borrowers while those in the lower band represent high-risk borrowers.
TransUnion defines the credit score bands as follows:
767 – 999: EXCELLENT
681 – 766: GOOD
680 – 614: AVERAGE
527 – 582: BELOW AVERAGE
487 – 526: UNFAVOURABLE
0 – 486: POOR.
In most cases, lenders dealing with unsecured loans don't do any credit checks, which is why these loans are desirable. Bad credit lenders consider if you have income and how much you earn on a monthly basis.
Thus, 500 credit score loans are designed for those borrowers who fall below the 580 credit score limit. The loans amounts you get, interests rates, and repayment terms can vary among borrowers.

Borrow transparently with flexible loans
Loan amounts: R300 to R5,400
Est. APR: 30 – 40%
Term: 5 days to 37 days
Approval: same day payout
Reliable loan provider
Lending Solutions for people with bad credit in South Africa
Bad credit loans can be secured or unsecured.
A secured bad credit loan means the borrower has to put down collateral, such as a home or a car. In contrast, with unsecured bad credit loans, you don't need any asset to secure the loan. Rather, your creditworthiness determines if you will qualify. The lender has to gauge whether you're a risky borrower or if you're fit to get the loan because you can be trusted to keep up with the minimal monthly payments.
Bad credit loans that fall under unsecured loans charge a higher interest rate compared to secured loans. That's because a bad credit loan isn't backed by an asset, so it's a high risk loan.
To compensate for the high risk involved if the borrower defaults on the loan, the lender leverages on the extra interest charged. For the same reasons, loans for bad credit may come with strict terms compared to secured loans.
The type of loan you choose will depend on your financial goals. In South Africa, the different types of bad credit include:
Personal loans for bad credit. Some lenders are willing to offer personal loans to low credit score borrowers at friendly rates without asking for collateral. Some of the loans come with low interest rates, as low as 5%-15% p/a. But on average most lenders charge 25%– 40% p.a with some loans charging on the max 60% A.P.R. The amounts you get with an unsecured personal can range from across different lenders. But in most cases, you can borrow on average R100,000, up to R250,0000 with some lenders.
Payday loans for bad credit. These are a type of fast loans you borrow to meet unexpected emergencies. Categorized as "predatory loans", payday loans are designed for bad credit borrowers or consumers with no credit. The lender doesn't perform credit checks; you receive the cash advance and payback in your next payday. While payday loans are a quick option when you have poor credit, the rates can be unfriendly, souring as high as 300%.

Another disadvantage of payday loans is they can keep you trapped on a debt cycle, so it's best to go with an unsecured personal loan. Usually, payday loans are small amounts up to R10,000. Plus, the lenders disburse the cash within the shortest time possible, on average within 24 hours.
Auto loans for bad credit. With this option, you apply for car financing to get an auto loan. The car financing option doesn't consider your credit history. To determine your affordability, the car financer takes into account your income source and employment history.
Insights on how to compare loans For Bad Credit to get the right fit
Should you need a loan when you have bad credit, there are places to look. However, to find the perfect loan for your needs, you'll have to compare different loan features and rates.
Some of the factors to think about when narrowing down your options include:
The Loan amount
Consider the minimum and maximum loan amount you can borrow. If you want money for an emergency, you could apply for a lower amount, say R5,000. But if you want to buy machinery for your business, you'll need a substantial figure – say R250,000.
The Loan repayment term
Loans come with varying repayment periods. The loan you'll go for will depend on your financial situation. You could pick a short duration loan, because then you'll pay lower rates. Alternatively, you could spread your repayments over a duration but the interest rates will be much higher.
The Annual Interest Rate (A.P.R)
The APR will help you determine if you can afford the loan over a time period. You can determine how much you'll pay in interest rates and the applicable fees. Moreover, you can take advantage of the APR to compare loan products by evaluating the repayment period, interest rates, and any extra fees.

Borrow transparently with flexible loans
Loan amounts: R300 to R5,400
Est. APR: 30 – 40%
Term: 5 days to 37 days
Approval: same day payout
Reliable loan provider
The Application process
Gladly, loans for bad credit don't come with a lot of hassle. For unsecured loans like personal loans, payday loans and auto loans, there is less paperwork involved. That's unlike traditional loans from banks that involve a rigorous process.
Applying for a bad credit loan is straightforward since most lenders leverage online platforms. You can submit your application in 10-15 minutes when you meet all the requirements of the specific lender.
You need minimal paperwork, and with some South Africa lenders, you don't need any paperwork. The requirements may vary across different lenders but each one has minimal requirements that all borrowers must meet.
For you to be eligible for bad credit loans with most lending companies, you must:
Be a South African Resident. You must have a copy of your legal ID.
Be above 18 years of age.
Have proof of residence. You may need to submit utility bills like water and electricity.
Have a salary, plus a working bank account. Some lenders may ask for bank statements as proof of employment?
Not have any judgment or declared as bankrupt.
Approval time
As you compare different loans, consider the approval time for the loan. Some loans have quick approval time, as fast as 5, 10, or 60 minutes. Some of the loans can take 24 – 48 hours to process. So, when you need urgent cash for an emergency, compare your options to see loans with fast approval time.
Application fees:
Some loan products may charge a processing fee or upfront fee. Fee starts from R150, mostly a one-time fee.
Opening hours
Can you apply for a loan on a weekend? Some lenders are closed for the weekends.
Who can apply for the loan?
Although you can find low credit score loans in South Africa, not every lender (banks and credit unions excluded) will extend to you a loan.
Be sure to check the loan requirements and your affordability. Some lenders may impose restrictions for borrowers earning below a certain income level. For instance EZI Finance requires borrowers to be earning a minimum salary of R3,000 for them to borrow money.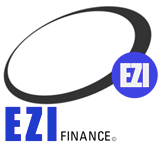 Apply For A Personal Loan Today
Loan amount up to R,8000
Est. APR: 32.1% p/a
Term: 2 months to 6 months
Quick, easy application.
Get approved within 48 hours.
Also, with most loan products, you are out if you have a pending judgement or you have been declared bankrupt.
Some lending companies have restrictions against part-time workers and self employed people.
Lenders are interested in — if you can afford the loan. If you have an income, most unsecured loans lenders will hardly check your credit reports to determine your creditworthiness.
And since no asset is involved with unsecured loans, and you are a bad credit borrower, the loaner considers other avenues. Such include assessing your affordability, income, and your employment history. Suppose you can afford the loan, most lenders will have no problem with lending you money, even if you have a bad or poor credit score.
How to improve your credit score first before you apply for loan
Consider improving your credit score to easily find loans with favorable terms, interest rates, and repayment periods. With a decent credit score, shopping for a loan is stress-free.
Here are a few options you can explore to grow your credit score to remarkable levels.
Never miss a payment
Commit to making timely payments on all your bills – it will attract positive remarks in your credit report, creating a positive trend. As you pay your bills on time, you also demonstrate to lenders you can manage regular payments towards your debt. Once you start working towards rebuilding your credit profile, you're more likely to get a positive bump on your credit score than a borrower with an outstanding credit score.
Pay up your debts
Take the initiative to get out of debt. Start paying your outstanding debts. You could follow a debt management plan to slash your floating debt. Another option is to consider debt consolidation or find ways to supplement your income if your salary at the moment isn't enough to meet your debt obligations.
Manage your Finances well
Poor financial management is the reason you're caught up in bad credit. It's time you start being responsible with your finances. Have a budget and a financial plan, so you can track your income and spending. Take time to understand how much of your income goes towards paying off your expenses. If you're spending more than you earn per month, that's a red flag. Cut down on your expenses, and where necessary, spend less on those things that aren't a priority in your life.
Reduce your credit/loan applications
If you apply for a credit card, mortgage, or car loan with multiple lenders at the same time, it can hurt your credit score. It signals to lenders that you're in a desperate financial situation – and a risky borrower. Hard credit inquiries can hurt your credit score unlike soft inquiries. While there is no problem with shopping for the best offers when seeking a loan, be strategic about it so you don't dent your credit report. Hard inquiries account up to 10% of your credit score.
Mix up your credit
It matters to lenders that you have a lengthy credit history. You could establish a strong credit history by maintaining a healthy mix of different credits. From home loans, personal loans, store accounts, to service accounts. Also, if you are not paying for annual fees on your accounts, don't close them.
Dispute credit report errors
Make it a habit of reviewing your credit report for any inconsistencies. Should you spot any errors, you can raise a dispute with the credit bureau. That way, your credit report won't be tainted with inaccuracies.