You can apply for credit or a loan, even if you're blacklisted or you have bad credit – but you have limited options compared to what you'd get if you had an outstanding credit. How to do that?
Types of loans for blacklisted people
Loans for blacklisted are types of loans granted to customers based on their affordability. Lenders look at alternative options outside a borrower's credit history to evaluate if they are eligible for a loan
If you have bad credit or are deemed as blacklisted, you can select between a secured loan where you have to pledge an asset or you go for unsecured loans. With unsecured loans, you can further have different options.
Short-term loans – Payday loans with no paperwork
If you have been turned down for a loan with most lenders because you still are still in arrears, you could check out emergency payday loans. These are small cash loans, allowing you to borrow from R100 to R10,000. You pay back within a short-repayment period, usually 1 – 30 days. Also, interest rates payable are less since the repayment period is short.
However, these loans are predatory in nature. What to expect with payday loans:
Sky-high interest rates.
Short repayment period.
Be wary of scammers. Some lenders dealing with payday loans aren't regulated by the National Credit Act (NCR) and are operating illegally.
Long-term loans – personal loans
You can borrow larger amounts than payday loans to meet expenses like buying new furniture, repairing a car, meeting business or homes expenses. These loans have lengthy repayment periods. While monthly repayments are spread out with long-term loans, you'll pay higher APR rates, plus loan accrues expenses with a lengthy term.
Lending solutions offering personal loans for blacklisted people in 2023

Borrow transparently with flexible loans
Loan amounts: R300 to R5,400
Est. APR: 30 – 40%
Term: 5 days to 37 days
Approval: same day payout
Reliable loan provider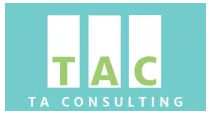 Unsecured Bad Credit Loans and Blacklisted loans
Loan amounts up to R250,000
Est APR: 14 – 32% p.a.
Loan term: 3 months to 60 months
48 hours maximum time approval
Fast application online
R5000 IN YOUR ACCOUNT BY 5PM TODAY!
Loan amounts up to R5,000
Est APR: 36% p.a.
Loan term: 1-31 days
Approval: Same day approval.
Registered credit provider

Simple, Fast, Reliable
Loans Made Easy
Loan amounts: R1,000 and R100,000
Est. APR: Unspecified.
Term: 1-72 months
Apply within 15 minutes.
Approval: Within 24 hours.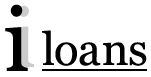 Personal, Long Term, Payday & Blacklisted Loans
Loan amount: R1,000 up to R200,000
Est. APR: 28% p.a.
Term: 3 months – 60 months
Get approved for the loan within 24 – 48 hours
Fast application online

Personal Loans for South Africa Residents
Loan amounts: R2,000 up to R150,000
Est. APR: starts from 28% p.a.
Term: 12 months, up to 72 months
Easy online application. Apply within minutes.
Fast turnaround approval: Within one day.

Fast approval when you apply online
Loan Amounts: R1000 up to R120,000
Est. APR: 28% APR
Term: 12 and 84 months
Fast application online – within 5 minutes
Fast turn-around time – within a few hours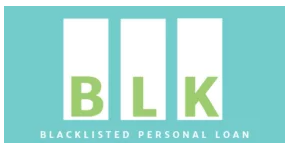 Blacklisted Personal Loan
Loan amounts up to R250,000
Est APR: unspecified
Loan term: unspecified
Get approved within a few hours
Fast application online

One month and short term loan
Short-term loans up to R,8000
Est. APR: up to 150%
Term: up to 6 months
Fast and convenient application.
Get your loan from within an hour a day.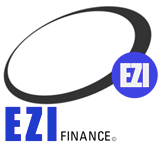 Apply For A Personal Loan Today
Loan amount up to R,8000
Est. APR: 32.1% p/a
Term: 2 months to 6 months
Quick, easy application.
Get approved within 48 hours.
Quick and easy short term loans
Loan amount up to R,4000
Est. APR: up to 38% p.a.
Term: 24 hours – up to 30 days
Easy application process online.
Get approved within the same day of application.

Money available the same day!
Loan amount up to R,4000
Est. APR: from 38% p.a.
Term: up to 30 days
Approval: Same day payouts.
Get approved within the same day of application.
Insights to finding the perfect loan for a blacklisted person
Finding the perfect loan for your needs doesn't have to be complicated and stressing. With a clear goal of what you want to do with the money, plus understanding your credit rating to know where you stand with most lenders, you can narrow down to a loan product that is within your affordability and lifestyle. It's reckless to take a loan when you know for sure you'll struggle with the minimum payments.
While you could be in a situation that needs money, and borrowing is the next best alternative, think about the means you'll undertake to repay back the loan. Otherwise, if you're delinquent in your monthly payments, it can impact your lending ability in the future. You also keep spiralling into increasing debts, where you can seem to break the cycle.
That said, here some insights to consider when comparing different loans for blacklisted people:
Loan amount available. Loans amounts can vary depending on the type of a loan. Short –term loans reimburse small payments, ranging from R500 to R10,000. If you could for a long-term personal loan for bad credit, you could be eligible for financial packages amounting to R300,000 – with R1,000 being the minimum you can borrow.
Repayment term. The repayment term depends on the type of a loan. For short-term loans like payday loans, the repayment period often does not exceed 30 days. A short-term personal loan could allow up to 1-2 years while a long-term personal loan could have a term of up to 10 years.
Annual Interest fee. Look at the estimated annual percentage rate on the loan. Calculate how much in interest fees you'll be paying towards the loan. If the APR is too costly for a particular, consider checking out alternative lenders.
Additional costs involved. The total cost of the loan will include additional fees like upfront fees, monthly service fee, and credit card insurance fee. Additional fees will depend on the loan product. Be sure to check out the loan agreement for these specifics.
Approval time. It helps to review the payout time for the loans you're considering. Where there is less paperwork involved or no strict credit check, the loans can get disbursed within the shortest time possible. If you meet the affordability requirement, you can have the money in your account within a few hours to 48 hours at most. With some loans, you know the decision within minutes.
Working days. Some lenders only operate from Monday through Friday. Other lenders extend their services to customers even on weekends. So if you're in need for a loan on a Saturday evening, review if your potential lender can come through for you a weekend – and how fast you'll have to wait to get the cash.
Minimum salary threshold. As with many unsecured loans for blacklisted, it's a must that you have a permanent job, and a stable one. Because lenders calculate your affordability based on your income level. With some lenders, you won't qualify for a loan if you're below a fixed salary threshold.
Is the lender licensed and registered. Be sure to apply for a loan only with a licensed credit provider. Your prospective lender has to be registered with the National Credit Regulator (NCR). NCR safeguards you from unscrupulous loan providers who are out to take advantage of vulnerable borrowers.

Borrow transparently with flexible loans
Loan amounts: R300 to R5,400
Est. APR: 30 – 40%
Term: 5 days to 37 days
Approval: same day payout
Reliable loan provider
Being "Blacklisted" and what it means
Being "blacklisted" is a term that still confuses many South Africans. Before we explain how to find the perfect loan when you have bad credit and where to look, let's first debunk this "myth".
Some years back, credit bureaus would record a consumer's negative behaviour only. Then, the term "blacklisted" was widely used to highlight/quote consumers with a credit profile that constitutes negative remarks.Times have changed – now theterm "blacklisted" is an obsolete term in South African Credit history. Today credit bureaus factors in numerous elements, both positive and negative to build your credit profile. This credit profile is used to calculate your credit score, which lenders rely on to determine your creditworthiness.
While the term "blacklisted" isn't a vocabulary in the Credit Bureau, many South African credit providers use the term freely as a way to pressure borrowers to pay up outstanding debts. So when you're deemed as blacklisted in South Africa, it simply means you have delinquent accounts with a particular lender.
Credit providers may consider you a blacklisted borrower if you're in arrears in your existing loans and you have a proven track record of a bad credit history. In this case, it's unlikely any bank and other lenders will approve you for credit unless you pledge an asset as collateral.
Alternatively, if you have a stable source of income and you have demonstrated financial responsibility, you could qualify for several loan products. Even then, the amount you qualify for depends on your affordability – if you are capable of clearing your loan given your current financial situation.
NOTE: The Credit Bureaus don't blacklist South African borrowers.

Borrow transparently with flexible loans
Loan amounts: R300 to R5,400
Est. APR: 30 – 40%
Term: 5 days to 37 days
Approval: same day payout
Reliable loan provider
Credit Scores and what they have to do with getting a loan when blacklisted
Your credit score is one of the blueprints a lender takes into account to evaluate if they extend to you credit. It's a numerical score showing your financial performance over time – it looks at your payment history, your credit-utilization, active credit accounts, and new lines of credit.
Your financial behaviour will influence your credit score. The credit bureau tracks your accounts, checking if you are staying up to day with your payments. Missed payments that have delayed more than 30 days, and defaulted payments with a duration of more than 90 days, impair your credit score. Timely payments of bills, plus monthly payments of owed debts will have a positive influence on your credit rating.
A higher score indicates you're worthy of credit, you have high likelihood of being accepted for credit. A lower score means many lenders may reject your credit application, especially with mainstream lenders who might consider you a too big risk.
There are some misfortunes to bear if you have a low credit score. First, your loan costs more than if you had an outstanding credit score. Second, low credit scores could affect your ability to secure a job or rent an apartment.
Still, a low credit score doesn't mean that you're "blacklisted" or you have bad financial behaviour. It simply indicates to lenders you're a risky borrower; you are more likely to "default on your loan" based on this numeric value. A higher score will give you "favourable rates" while with a low score, you're stuck with above-average APR rates.
The credit score runs from 0 – 999 as outlined by TransUnion. However, score bands can vary among different Credit Bureaus. The TransUnion scores are subdivided into the following categories:
767 – 999: EXCELLENT.
681 – 766: GOOD.
680 – 614: AVERAGE.
527 – 582: BELOW AVERAGE.
487 – 526: UNFAVOURABLE.
0 – 486: POOR.
"N/B: having a low credit score doesn't mean you have been "blacklisted". Rather, it means you're yet to satisfy the lender's criteria for extending credit."
Your credit report stores various types of financial information like your credit accounts, amount you owe, payment history, credit and account balances. It captures your credit worthiness at any given time, showing potential lenders and creditors your credit worthiness. If you "default" in your loans, or have a track record of unpaid bills, that information will "reflect" in your credit report. Your credit report may also include credit accounts that lenders and potential creditors have reported to collection agencies. It may also include various forms of credit report inquiries and bankruptcy information.
Lenders and creditors rely on the credit report to certify if you're credit worthy – can they extend credit to you and what terms? Potential employers and landlords could pull your credit report information when reviewing your job application or renting your property. The information that goes into calculating your credit worthiness is ever changing, as the credit bureau gets new information. So if they are missed payments and unpaid debts or loans, it will leave footprints in your credit report.
If you have been listed as "blacklisted" or a "bad credit" borrower, you can work towards rebuilding your credit profile. Become more responsible with credit, in the future you can have a healthy credit rating. Loans for blacklisted people specifically target customers who are in bad credit but they can afford a loan.

Borrow transparently with flexible loans
Loan amounts: R300 to R5,400
Est. APR: 30 – 40%
Term: 5 days to 37 days
Approval: same day payout
Reliable loan provider
How to get a loan if you are blacklisted
It's a tough endeavour to shop for a loan when you're blacklisted by lenders or you have bad credit. But, worry not – there are diverse alternatives to explore.
When searching for a loan with a less-than-stellar credit rating, the most common place to look for a loan is from online lenders. In this age of superior tech, there are many online loan providers registered and regulated by NCA. You only have to go through different loan features and compare.
We've simplified the work for you by researching all the legit lenders that welcome even blacklisted persons. Simply go through the offers, compare different loan features, and pick the one that interests you.
Once you land on the lenders website, navigate to the application page. It takes less than 20 minutes on the maximum to submit your application. Wait for the lender to review your application and advice the way forward. Once the lender calculates your affordability, and certifies you meet the minimal requirements, they'll deposit the money into your bank account.
Basic requirements for loans with no credit check
Review the minimum requirements for every lender. Some basic requirements that you must meet with lenders dealing with no credit check loans include.
You are above 18 years.
Have a proof of income. You must have a stable job and have permanent employment. Otherwise, you won't qualify, anywhere.
You must be a citizen of South Africa.
Have a working bank account.
Your contact details.
Sign the loan agreement.
Meet the minimum salary requirement specified, where applicable.
Meet lenders minimum requirements.
Although there is less paperwork involved with loans for blacklisted borrowers, you need the following documents.
Your South African ID document.
Latest bank statements (at least 3 months).
Latest payslips (at least 3 months).
Another point worth noting is, the loans aren't guaranteed; you lender could reject your application because of any of the following reasons:
You're under debt review.
You're under administration.
If you're in the liquidation process.
You don't meet affordability requirements.

Borrow transparently with flexible loans
Loan amounts: R300 to R5,400
Est. APR: 30 – 40%
Term: 5 days to 37 days
Approval: same day payout
Reliable loan provider
Other alternatives for people who are blacklisted/in bad credit
Say you're having a difficult time getting a loan because you're in bad credit or blacklisted, you don't always have to settle for predatory payday loans. Here are some options you could explore before you go for high-risk loans for blacklisted South Africans.
Get a secured loan. One of the first options you ought to consider if you have been deemed as blacklisted by lenders is go for a secured loan. A secured loan is almost a guaranteed approval if you can pledge some form of collateral against the loan.
Apply for auto title loans. These are loans you apply for with your car title as collateral. It could come with friendly interest rates but should you dishonour your loan agreement, the lender takes ownership of your car.
Bad credit personal loans. While they are hard to come by, there are loan options for customers with bad credit.
Borrowing from family and friends. A friend or a family member could be in a position to loan you money. And if you're struggling to get a loan with most credit providers, it could help to talk to them about your predicament. You could outline a loan agreement stating when the terms of the loan – the repayment period, and if you'll be paying back with additional interest fee or settle the loan in instalments.
Apply for an instalment loan.
Get a side hustle. With the digital marketplace expanding at such an explosive rate, you could learn a skill online and use it to earn some extra money. You can also join different online marketplaces and sell your product or services.
Non-profit organizations and local charities. Look for financial relief programs offered by local NGOs and local charities. You could get relief in the form of food, rent payment, and utilities.
Things you can do maximize your chances of getting approved for a loan
Rebuild your credit ratings.
While there are options to explore for blacklisted persons in South Africa, you could maximize your options by taking steps to repair your low credit rating. Then, you'll have better chances of qualifying for a loan with many lenders.
Here is what you can do to rebuild your credit history:
Be more financially responsible. Pay your bills on time – be it credit card bills, monthly payments towards a loan. Let's say you're wallowing in several monstrous debts, you could apply for a debt consolidation to get lower repayment terms.
Make payment in full. To keep your utilization rate low, always pay your bill in full – even though you can meet the minimum payment obligation. Paying your balances in full minimizes your debt-to-income ratio. Put extra money into reducing your current debts. Paying your bills in full demonstrates to lenders you're becoming more responsible and disciplined with financial obligations.
Go slow when applying for new credit lines. Every credit card inquiry shows on your credit report. Credit card inquiries can hurt your credit score, so be vigilant.
Keep your old account open. Old accounts constitute up to 15% of your credit score. By maintaining your old accounts, it gives lenders enough information to assess your creditworthiness. A lengthy credit history will show lenders you have been responsible with your credit obligations. Lenders are able to establish the average age of your existing accounts, how long they have been active, the last time you opened a new credit account, and how long it has been since you used your accounts.
Borrow according to your affordability
Lenders must check your affordability for they can only give you a loan that within your means to pay. However, it's good to know beforehand how much you can qualify, plus take the time to know what kind of a loan will meet your needs. Even if you qualify for a loan with a particular lender, the terms could be unfavourable or it could come with a term that doesn't work for you.
Compared different loans options
When you have bad credit or blacklisted, it could seem like the loan options out there are limited. However, don't jump with the first options that catch your eyes. It's always a good practice to compare different loan options, looking at the total cost of the loan, the loaned amounts, and the repayment terms. That way, it will be easier to narrow down your loan options.