Online loans with no paperwork highlights loans processed and serviced online, where you don't need to submit physical documents like payslips or bank statements. Application is done online, through fax or email. Lending institutions will calculate your affordability based on your gross monthly income. With these loans, lenders take the initiative to review the borrower's personal details through services like online banking. Also, these loans have no credit checks, meaning the lender won't go to lengths to do a comprehensive review of your credit report. Also, you don't pledge any collateral as security with these loans, so whether you qualify or not depends on factors like your income stability and your credit score.
Is an online loan with no paperwork the right option for you?
Loans with no credit checks can be predatory in nature – only go for this option if you're certain you'll afford to repay the loan. Even a single missed payment can be detrimental to your credit history. Also, it could come with penalties and sky-high interest rates.
If the loan you wish to take out covers more than your 30 -40% of your personal budget, consider looking for other financial sources, like borrowing from family and friends. You could consider working on your credit ratings to qualify for more favourable offers. There are also other alternatives like peer-to-peer lending sites and credit unions if you're a member.
Be warned – there are many lending companies posing as legitimate businesses, preying on consumers in desperate need for money. While you get approved for these loans, it could come with a steep cost where either you lose your variables or you find yourself plundered deeper into debt. Be wary of scammers – who advertise irresistible deals while insisting there are no affordability checks involved. As per the law, all credit providers must assess a borrower's affordability before entering into any loan agreement. Also, your credit provided must be registered with the National Credit Regulator (NCR).
Lending companies for online loans no paperwork, SA 2023

Borrow transparently with flexible loans
Loan amounts: R300 to R5,400
Est. APR: 30 – 40%
Term: 5 days to 37 days
Approval: same day payout
Reliable loan provider
R5000 IN YOUR ACCOUNT BY 5PM TODAY!
Loan amounts up to R5,000
Est APR: 36% p.a.
Loan term: 1-31 days
Approval: Same day approval.
Registered credit provider
Quick and easy short term loans
Loan amount up to R,4000
Est. APR: up to 38% p.a.
Term: 24 hours – up to 30 days
Easy application process online.
Get approved within the same day of application.

One month and short term loan
Short-term loans up to R,8000
Est. APR: up to 150%
Term: up to 6 months
Fast and convenient application.
Get your loan from within an hour a day.

Simple, Fast, Reliable
Loans Made Easy
Loan amounts: R1,000 and R100,000
Est. APR: Unspecified.
Term: 1-72 months
Apply within 15 minutes.
Approval: Within 24 hours.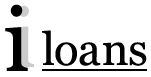 Personal, Long Term, Payday & Blacklisted Loans
Loan amount: R1,000 up to R200,000
Est. APR: 28% p.a.
Term: 3 months – 60 months
Get approved for the loan within 24 – 48 hours
Fast application online

Personal Loans for South Africa Residents
Loan amounts: R2,000 up to R150,000
Est. APR: starts from 28% p.a.
Term: 12 months, up to 72 months
Easy online application. Apply within minutes.
Fast turnaround approval: Within one day.
The nature of online loans, no paperwork
No documents required
With many loan options in South Africa, you will need to submit your documents – scanned copies of your documents. Such include your South African National ID, your bank statements, payslips, and utility bills to verify your place of residence.
As for online loans with no paper, there are no documents required. You fill your personal details online – the lender will verify the information independently.
Lenders leverage online banking services, email, and fax – to verify a borrower's details, and ultimately calculate their affordability. You apply for these loans through an App or website portal. Once you submit your accurate details through the online application, the lender will do an affordability check.
Lenders use bar-coded South African ID to verify your identity. Thus, you don't have to submit a scanned copy of your ID in most cases. In cases where you have to submit salary account statements, you can grab this information from the bank's online portal.
Loan amounts can vary depending on the loan type
The loan amounts vary across different lenders. Let's look at the type of loans you can apply with no documents.
Online Loans with no paperwork also known as no credit checks can be payday loans or short-term personal loans.
Payday loans come in small amounts, generally suited for everyday expenses or quick emergencies. The amounts can range from R500 – R10,000.
In some cases, you negotiate for a repayment extension, but also that comes with additional interest fees.
Fees payable can be sky-high because there are no documents required or credit checks to be run. Without these measures, the lender is risking their money – the lending rates can be steep. Typically, the APR ranges from 20 – 150% for most lenders

Borrow transparently with flexible loans
Loan amounts: R300 to R5,400
Est. APR: 30 – 40%
Term: 5 days to 37 days
Approval: same day payout
Reliable loan provider
N/B. It helps to have a decent credit score when applying for a loan because you get friendly interest rates, fees, along with favourable repayment terms. However, with online payday loans, you don't need a stellar credit score. People with impaired credit scores can apply. Your gross income and debt-to-income ratio will determine your affordability.
With personal loans, you can qualify for varying amounts, ranging from R1,000 to R100,000. Even so, with personal loans that ask for no documents, you stand a better chance of qualifying if you have a splendid credit score. But even if you have a poor credit rating, you can qualify for a loan without documents or credit checks with some financial companies – just like some payday loans. That said, you have to meet the lender's minimal affordability requirements, plus there are no so many services offering personal loans with no documents.
You could still come across options with friendlier interest rates compared to predatory payday loans within a short repayment term. The interest rates for these personal loans could fall anywhere from 25% -60% because the repayment term tends to be extended. Still, if you have a prestigious credit rating, you can expand your horizons to qualify for longs with APRs as low as 5 – 10%.
Fast approval
With minimal or no physical paperwork or forms to fill, these online loans have a quick approval time. You don't have to visit the physical premises, like the case with most banks and formal financial institutions. Also, it's time saving because you won't have to scan your documents and upload them online when submitting your application. Some loan products have an instant approval, and where you have to wait for the lender's decision, it's often a few hours. You can get the money in your bank account on the same day of applying, by 5 p.m or 7 p.m. Also, the application is lighting fast. You can complete the application process within 5 – 10 minutes.
No credit checks
Another feature of online loans that require no documents is that lenders don't undertake full credit checks, which involves a comprehensive review of your credit report. While your credit score is a major factor in the decision making, your previous credit history might not be a factor. In this case, lenders look at your monthly income, household expenses, and disposable income. With that alternative information, lending institutions have enough data to calculate your loan affordability.

Borrow transparently with flexible loans
Loan amounts: R300 to R5,400
Est. APR: 30 – 40%
Term: 5 days to 37 days
Approval: same day payout
Reliable loan provider
Pros and cons of online loans without documents
Pros:
No faxing documents: With these loans, the lenders use online verification systems to verify your identity and income status.
Choose from a variety of options. Lucky for you, there are several lending solutions along this alley.
Bad credit option. The best part about online loans with no paperwork is that you can apply even if you have bad credit. As long as you can afford to service the loan, you're in.
Cons:
Anticipate paying high interest and fees. Different from traditional loans, loans with credit checks leverage high interest rates and fees because lenders consider people who go for these loans as high-risk borrowers.
Debt loop. Because of the nature of these loans, applying and getting approved is quite straightforward. You could be tempted to borrow money every time you hit a financial obstacle. It's possible to find yourself stuck in a debt loop, where you continue to borrow more and more. Eventually, you might find yourself defaulting on minimum payments due to increased costs.
Basic requirements for online loans no documents required
Online loans with no credit checks, no paperwork are straightforward to apply. Unlike with banks where there is substantial paperwork involved, you only need to meet the lender's minimal requirements. If your income can service the debt, you have a higher likelihood of being approved by most lending institutions, particularly lenders who consider bad credit borrowers.
For you to qualify for online loans with no paperwork, you need to meet these minimal requirements:
Be permanently employed.
Have a valid bank account where you receive salary on a monthly basis.
Have your South African Green Bar coded ID.
Steps to follow when finding an online with no credit checks or no paperwork
Before you start applying for a loan, go through the various options listed on this webpage. Compare the different loan features, looking at the amounts offered, the repayment term, and the applicable APR.
Be keen as some loans charge additional fees, on top of the applicable interest rate. Some lenders charge a service fee and application fee. For most lending companies, the application fee starts from R150. With some lenders it can be a one-time fee or applicable throughout the loan tenure. All these will be clarified in the loan agreement – be sure to review all the critical elements before signing an agreement.
Another point to keep in mind is that some lenders have a minimum salary threshold you must meet for your application to be valid. The minimum salary can range anywhere from R2,000 to R3,000. If your income is below the lender's specified threshold, you can't qualify for the financial product.

Borrow transparently with flexible loans
Loan amounts: R300 to R5,400
Est. APR: 30 – 40%
Term: 5 days to 37 days
Approval: same day payout
Reliable loan provider
With these pointers in mind, you can proceed to review our list of loan products.
Choose the best offer from the list at the bottom of this page.
Next, visit the website landing page – then navigate to the application form.
After that, fill out the online application. You'll provide basic details like:
Your full names.
Employer name and occupation.
Type of employment – if permanent of contract.
Your RSA ID number.
Number of months employed.
Date of birth.
Your address.
If you're a tenant or owner (optional).
Marital status (Optional).
Loan amount and term.
Gender status.
Once you submit your details, wait for the system to process your data – approval can take from a few minutes to 24 hours. But in most cases with online loans, you get the money on the same day of applying. Be sure to read and understand the terms and policies of the loan, before you sign any agreements.
From there, wait for the lender to credit your account within the stipulated timeline – if you qualify to get a loan. You will receive confirmation, either through an SMS or email address.
Alternative ways to get a loan with no documents
If else fails and you're still having a hard time getting approved for a loan with listed lenders – it's not the end of the world. Here are a few tricks you can employ to get a loan with no documents or credit checks.
Stay on track with your existing payments.
Make sure not to miss any payments, even a single one. If you start missing payments, it signals to lenders you're still incapable of serving a debt. In that case, you might get disqualified.
Start paying your outstanding debts
If you're currently in debt, and still looking for a loan, it would be helpful to first work towards paying your existing debts. As you make payments to slash your debts, it will reflect a good financial behaviour, which helps to rebuild a strong credit profile. And with a stellar credit history, you can apply for onlines loans with no documents required without a big hassle.
Keep your debt-to-income ratio low
With a debt-to-income ratio below 50%, you demonstrate to lenders you're responsible with your financial obligations and you have a solid repayment capacity".
Maintain a stellar credit score.
With a credit score with an excellent rating, you can easily get approved for loans without paperwork. Already, your credit score demonstrates lenders can trust in you to settle your debts.
Borrow from peer-to-peer lenders or family and friends.
Peer-to-peer platforms like Gumtree connect lenders with potential borrowers. It's not uncommon to find money lenders offering loans with no documents, although the loans can be costly. You could also think about borrowing from a family member or a friend – you won't need any paperwork in such a case.