Say you've hit financial rock-bottom and you're struggling to pay your bills or cover an emergency – a personal loan with guaranteed approval is a reliable option, especially when you have a less-than-perfect credit.
If you want to borrow a personal loan, you will find many lenders in South Africa willing to extend you a loan but based on how much you can pay back. We've listed lending solutions you can explore. We have highlighted the important features like the loan amount, loan terms, and the interest rates payable. Simply go over the various loan products, compare and review the different loan features to find a personal loan that matches your needs.
Let's look at lending solutions for the long-term.
Best Long-term personal loans
One of your first options when going for a personal loan with guaranteed approval is selecting a program with a lengthy repayment period. A long-term loan can have a repayment period ranging from 12 months and 10 years. The amounts offered vary between R1,000 and R300,000. Here are the top lending solutions when looking for a long-term personal loan.
N/B: With some loan product listed below, you'll need a distinguished credit score for guaranteed approval. Mostly with the case for banks although some financial institutions help bad credit persons as well.
Best Personal loans with Guaranteed Approval 2023

Borrow transparently with flexible loans
Loan amounts: R300 to R5,400
Est. APR: 30 – 40%
Term: 5 days to 37 days
Approval: same day payout
Reliable loan provider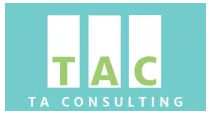 Unsecured Bad Credit Loans and Blacklisted loans
Loan amounts up to R250,000
Est APR: 14 – 32% p.a.
Loan term: 3 months to 60 months
48 hours maximum time approval
Fast application online
R5000 IN YOUR ACCOUNT BY 5PM TODAY!
Loan amounts up to R5,000
Est APR: 36% p.a.
Loan term: 1-31 days
Approval: Same day approval.
Registered credit provider

Simple, Fast, Reliable
Loans Made Easy
Loan amounts: R1,000 and R100,000
Est. APR: Unspecified.
Term: 1-72 months
Apply within 15 minutes.
Approval: Within 24 hours.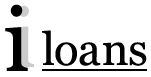 Personal, Long Term, Payday & Blacklisted Loans
Loan amount: R1,000 up to R200,000
Est. APR: 28% p.a.
Term: 3 months – 60 months
Get approved for the loan within 24 – 48 hours
Fast application online

Personal Loans for South Africa Residents
Loan amounts: R2,000 up to R150,000
Est. APR: starts from 28% p.a.
Term: 12 months, up to 72 months
Easy online application. Apply within minutes.
Fast turnaround approval: Within one day.

Fast approval when you apply online
Loan Amounts: R1000 up to R120,000
Est. APR: 28% APR
Term: 12 and 84 months
Fast application online – within 5 minutes
Fast turn-around time – within a few hours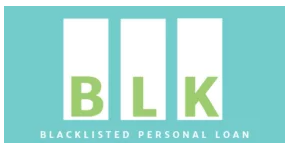 Blacklisted Personal Loan
Loan amounts up to R250,000
Est APR: unspecified
Loan term: unspecified
Get approved within a few hours
Fast application online

One month and short term loan
Short-term loans up to R,8000
Est. APR: up to 150%
Term: up to 6 months
Fast and convenient application.
Get your loan from within an hour a day.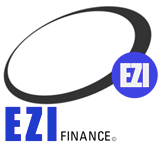 Apply For A Personal Loan Today
Loan amount up to R,8000
Est. APR: 32.1% p/a
Term: 2 months to 6 months
Quick, easy application.
Get approved within 48 hours.
Quick and easy short term loans
Loan amount up to R,4000
Est. APR: up to 38% p.a.
Term: 24 hours – up to 30 days
Easy application process online.
Get approved within the same day of application.

Money available the same day!
Loan amount up to R,4000
Est. APR: from 38% p.a.
Term: up to 30 days
Approval: Same day payouts.
Get approved within the same day of application.

Secure your loan in the BLINK of an eye!
Loan amount up to R,4000
Est. APR: unspecified
Term: up to 30 days
Approval: Same day payouts
Blink Finance is a registered credit provider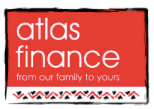 From our family to yours.
Loan amounts: R200- R8,000
Est. APR: 36 – 60%
Term: 61 – 180 days
Approval: Unspecified
Atlas Finance is a registered credit provider
What are personal loans with guaranteed approval?
Personal loans with guaranteed approval are unsecured loans extended to borrowers based on their affordability other than their credit history. For this reason, the lender considers alternative information like your level of income, debt-to-income ratio, expenses, and if you have a stable income, to determine their loan affordability. Other factors considered in the affordability decision include age, residential information, and your credit score for situations where you're applying for unsecured loans.
With these loans, there are no hard credit checks. But, yes – there are soft credit inquiries; in place to ensure you meet the loan's minimal requirements, like proof of identity, employment status, and so on.
Such loans appeal to consumers with low credit score/poor credit because there are no "full" credit checks. Lenders consider alternative information to review a borrower's application. Although it saves to have a stellar credit rating, borrowers with unattractive or thin credit profiles have a shot with these alternatives.
"The term "guaranteed approval" can be misleading here. To expound on the meaning, it's an umbrella term for loans with no hard credit check that consider alternative financial data to make an affordability decision."
These loans are given to borrowers with a bad credit rating or non-existent credit history, either based on their income or by putting down collateral, where applicable.
Because the lender relies on alternative data to establish your financial background, you have better chances of getting approved for a loan, as long as you can afford the monthly payments.
Another point worth noting is, while personal loans with guaranteed approval might look appealing, they can be predatory in nature. Where a lender isn't willing to do a hard credit check, the loan could come with steep costs and strict terms. They also could come with a shorter repayment period unlike conventional loans. That said, some lenders do have low-priced offers, friendly for people with bad credit.
Needless to say, it's not a 100% guarantee that you'll get approved. If you are spending more than you're earning, you have a monstrous debt, or your income is below a predetermined threshold, you might not qualify for a loan.
N/B: "Some personal loans can be backed by an asset like home equity. Such loans have a guaranteed approval since there are no credit checks involved. The pledged asset serves as security for the loan in case you default on the loan. The lender can then repossess your asset to recover the principal amount."
Understanding your credit score
That means, before you apply for these loans, it helps to know your credit score to understand the different loan options you can qualify.
Always check your credit report and credit scores to get a picture of where to apply for a loan. You'll get to know if you need a regular personal loan or a personal with guaranteed approval (one with no hard credit check). If you have an outstanding credit rating, you might as well go for a loan with favourable terms.
Understanding your credit rating will help in narrowing down your options when searching for a loan. You'll know if you have a shot with some lenders. Also, once you understand where you fall in the credit ratings , you can begin to explore options to rebuild your credit history.
With some lenders in South Africa, you don't stand a chance if you have a low credit rating. Yet there are credit companies that will consider you even if you have bad credit or a thin credit profile – but such a loan might come with different, demanding terms.
The FICO score dictates the way for all legitimate lenders – with the score bands ranging from 0 – 999. The value varies among the different Credit Bureaus.
In general, the credit ratings are subdivided as follows:
750+ – EXCELLENT CREDIT. You get the best APR rates on loans.
720 – 749 – VERY GOOD. You can easily qualify for loans.
680 – 719 – GOOD. You have been up to update with your payments and can still qualify for a loan with particular lenders.
620 – 619 – AVERAGE. You may struggle getting approved with most lenders; loan offers could come with higher interest rates.
619 – Below – You have less options to explore for a loan unless you pledge an asset as security.
A personal loan with guaranteed approval might be a favourable option if you have a poor credit rating, say below 620.
Where to get a personal loan with guaranteed approval in SA
When shopping for a personal loan in South Africa, you're not limited to a single option.
The various options you can explore include:
Borrowing from family and friends. Before you explore other alternatives, you could look closer home. See if there is a loved one or friend willing to give you a loan under the conditions you'll pay back on your next pay day or an agreed repayment plan through agreed monthly payments. While such a loan is guaranteed if your loved one is in a position to loan you money, ensure you fulfill your end of the deal.
Credit Unions. Credit unions are another alternative when looking for a personal loan with guaranteed approval. You can get favourable terms, even if you have a less-than-perfect credit rating or your credit worthiness isn't stellar. Even so, this option is limited to those with a credit union membership. Also, with credit unions loans, a decent credit rating is a must
Online lenders. There are diverse online loan companies (registered with NCA) that offer personal loans, both short-term and long-term to South Africans. The loan companies are regulated by the NCA, hence the loan products have bearable interest rates and the terms are friendly.
Banks. For someone with an impared credit profile, banks may seem like the last option to shop for an unsecured loan. However, several banks in South Africa cater to customers with low credit scores. If you meet the affordability requirements, banks like WesBank, FNB, and Africcan Bank are willing to give you a personal loan.
Peer-to-peer lenders. You can explore marketplaces that connect borrowers with potential lenders for a personal loan. Platforms like PeerFin and RainFin can offer competitive interest rates.
How to choose the perfect personal loan with guaranteed approval
When shopping for a personal loan with guaranteed approval, consider the following factors:
Loan Term: You have two options when shopping for personal loans. You could opt for short-term and mid-term personal loans. Alternatively, you could go for long term personal loans. Short-term personal loans have a brief repayment period, ranging from 30 days to 24 months. Loans that fall in this category can include bad credit loans, blacklisted loans, cash loans, and payday loans. In contrast, long-term personal loans have a duration ranging from 24 months up to 10 years. The amounts borrowed can be considerably hefty, but in some cases the borrower has to put down collateral, a home, car or title deed.
How much you can borrow: If you go for short term personal loans, the amount ranges from as low as R100 up to R50,000. However, long-term loans can have a limit of up to R300,000. Suppose you can afford the loan, you may be in a position to borrow more than indicated. Your current income and expenditure determines your affordability.
Interest rates payable: Because there are no hard credit checks with these loans, expect to part with high interest fees. Your current credit rating may affect the interest rates you get with different lenders. The rates can be steep for those with a blemished credit rating.
Extra fee involved: On top of the interest rate payable per annum, consider if the loan comes with additional fees like application fee and monthly fee. You have to factor in all these costs to be sure you can afford the loan. If you miss your monthly payments, the loan could be more expensive than what you'd have paid initially.
Payout time. Think about the waiting time before you get the money in your account. If you want small cash for an emergency, you might go with a company that's known for fast approval. On the max, most personal loans have an approval time of 24 -48 hours. With some lenders, you'll know the decision within a few minutes after submitting your application.
Days of the week they operate. Some lenders don't operate on weekends while some lenders are open 24/7. If you want a short-term loan on a saturday, check if your lender can accept applications on a weekend.
Minimum salary where applicable. Some lenders require that borrowers meet a specified income threshold. For instance, WesBank requires borrowers to earn a minimum income of R4,500. Even so, not all lenders have this requirement.
What you need to apply for a personal loan with no credit checks
While some lenders won't perform a full credit check to extend to you loan, a soft credit inquiry is a must. A soft credit inquiry helps the lender check if you meet the loan's eligibility. All legit lenders must confirm your real identity, your place of residence, and if you have a legal job.
Although there are loans with no paperwork, most lenders will require you submit relevant documents. Otherwise, your application becomes void. Also, the lender must establish if you have pending court judgment or if you have been declared insolvent.
The following are the basic requirements for personal loans with no credit checks:
Be above 18 years. Submit a copy of your original South African ID.
Be a South African residence. Submit documents verifying your proof of address, like utility bills.
Have proof of employment. Submit your latest payslips and latest bank statements.
Have a working bank account. Lenders will require you to have a working bank account.
Sign a loan agreement. Before the loan gets processed, it's a must you sign a loan agreement, which is an official document highlighting the terms of the loan. The loan agreement will include all related costs, including start-up fees, deposit fees, or credit card insurance fees. It also highlights applicable monthly payments and the payment frequency. Be sure the loan agreement outlines clear terms before you sign the document.
How to apply for a personal loan in 5 minutes
Navigate to the lender's online application form/page and fill out your details. Application takes 5-15 minutes at tops.
Because personal loans with guaranteed approval have no credit checks, you can get the loan within a quick response time. The lender only has to establish your loan affordability, of which they'll look at your income, expenditure, debt-to-income ratio and if you have a bank account in good standing.
Options for people with bad credit score
Improve your credit score
If you are struggling with bad credit, you have the option of first rebuilding your credit before applying for a loan. Taking steps to ensure your credit rating gets a boost will help fix a tainted credit history and get improved ratings.
Improving your credit score is not an overnight thing. You'll need to maintain a consistent financial track record to see any changes in your credit scores.
Here is what you can do to start growing your credit ratings:
Start paying towards your revolving debt. Be sure to make timely monthly payments.
Make a commitment to always pay your bills on time, be it rent or water bill.
Get a secured credit card to help you build your credit profile.
If the burden of meeting your financial obligations is starting to weigh your down, negotiate with your creditor for better terms.
Mix up your credit to demonstrate to lenders you can handle a variety of loans, all of different terms.
Check your credit score often and understand who can check your credit score. Hard credit check will leave "financial dents" in your credit report. Such inquiries can hurt your credit rating. In contrast, a soft credit check, like the one many lenders perform before approving a loan doesn't have an impact on your credit rating.
Go for a secured loan
Getting a secured loan is another alternative you could explore. With this option, you'd have to secure the loan repayment with collateral. The asset pledged can be a home, land, car, artwork or jewellery. Since you secure the loan with an asset, these loans have no credit checks – they are guaranteed, as long as the value of the asset pledged can cover the borrowed amount in case you default.
Get a co-signer
If you're having a hard time qualifying for a loan with many lenders because of a bad credit rating, an outstanding debt, unstable income or a low income, a co-signer can step in and make it possible for you to get the loan. Find someone with a stellar credit score and consistent income to represent you as a co-signer. Your overall creditworthiness will get a boost when you get a co-signer. Then you could qualify for loans with favourable rates. Be sure to pay back the loan in monthly payments on time, otherwise late payments will dent your co-signer credit rating.